Thanks for signing up.
While your guide is being delivered to your inbox, check this out ...

an online course for Travel Loving Photographers

who dream of sharing their passion, art, stories, and life with a wider audience.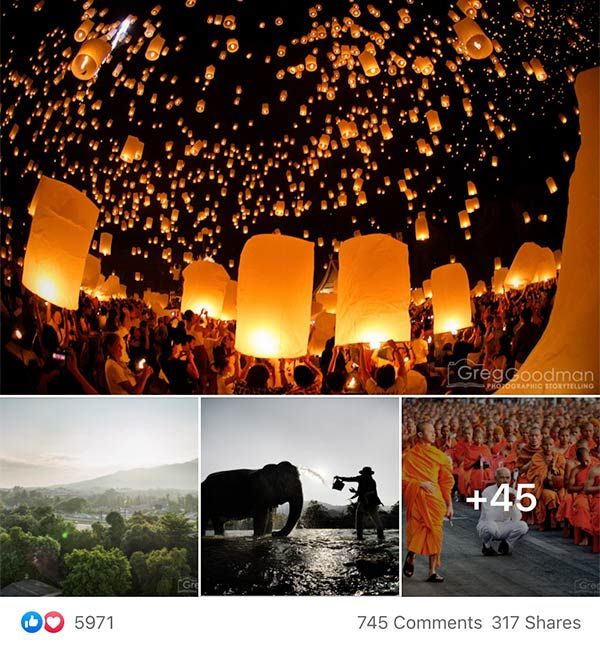 Let a

National Geographic
Storyteller show you how to:

Fuse words and images to
share the stories behind your favorite photos.
+


Bring friends, family, and followers along on your life's journey
... even if you can't be together physicall
y.

+


Stand out on social media.


+
Finally do something with a lifetime of photos and travels.
Tell the stories behind your favorite photos
Ever hear that expression, "a photo is worth 1,000 words?" It's true, and .... zzzzz .... sorry, I fell asleep there. Cliches do that to me. Even if a photo tells a million metaphoric words, that's just part of the story.

Yes. Photos are powerful. Magical. Captivating. A single image can transport you to another world. Yet, they are just a part of the picture. The real magic comes when you tell the story behind the photo.

Stories can stimulate your senses. They dance in your imagination and conduct a symphony of the mind. When you combine a compelling written narrative with powerful photography, the world stops and takes notice.

Breathe new life into old adventures.
Your travels are timeless experiences - each worthy of sharing for years to come!
Yet, that's not what happens.
— We return from an adventure, share a few highlights on Facebook or Instagram, maybe make a few prints, and that's it. Life goes on and your old photos and stories fade away.
Now, imagine a different reality. One where you actively dig into your photo archives to inspire friends, family, and followers. A world with
more likes, shares, sales, exhibitions, and opportunities.
This new reality begins now! Join me and learn how to
stand out in a busy online crowd
, reignite your creative spark, and finally answer that age old question ...
"I traveled. I photographed. Now what?!"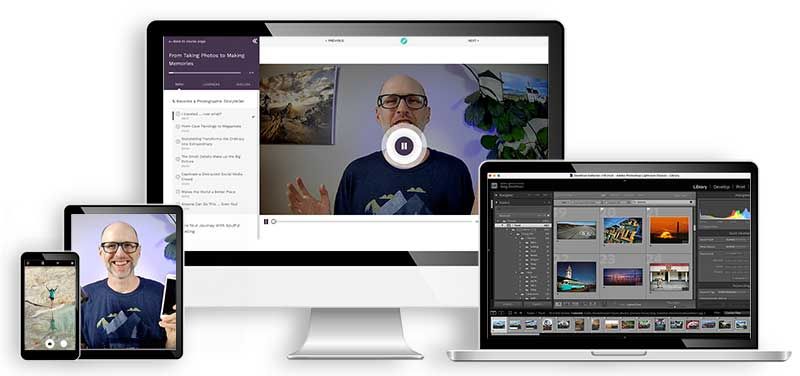 From Taking Photos to Making Memories

Fuse Words and Images to Share the Stories Behind Your Photos

Use Whimsical Wordplay to write captivating stories

Improve Your Photography with easy composition and editing techniques.

Stand Out on Social Media

Bring Friends, Family, and Followers Along on Your Life's Journey

Find creative inspiration in your daily life

Breathe new life into old travels

Design a Blog, Website, or Magazine

Organize Your Photo Archives

Make the World a Better Place
Share your life's journey with
friends and family
even if you can't be together physically
Remember when we used to bop around the world freely? Traveling to far flung destinations with friends and family? Visiting loved ones on a regular basis? Ahh, the good 'ole days.

I've seen my mom once in the past two years. I miss her dearly. Fortunately, because I chronicle my life's adventure through Photographic Storytelling, Bonnie feels like she's with us every day - even though she's 3,000 miles away. What a gift!

Photographic Storytelling keeps us connected. It creates community, ends isolation, fills in the gaps that divide us, and ensures that no one misses any of those precious moments.

For 10 years, my wife and I backpacked, volunteered, and lived around the world. It was a transformational time of personal growth and unforgettable adventures, as I constantly catapulted myself out of my comfort zone.

At every step, I chronicled our experience on a travel blog - Adventures of a GoodMan. Photos. Videos. Stories. Smiles. Screams. An honest, in-depth look at the rollercoaster ride of travel and life.

My mantra was, "Follow your heart and success will follow you." As it turns out, the Universe was watching. My Photographic Storytelling appeared in galleries, publications, ads, billboards, trade shows, and a National Geographic TV show about my career.

Fast forward to today, Carrie and I have two kids and a home in the Santa Cruz Mountains. Extended backpacking expeditions have been replaced by local jaunts and family outings. Yet, the travel sprit lives on.
Can I share everything I know with you?
Words From People I've Helped
Greg had me fall in love with capturing memories and the power of stories. His work and process ignited my creativity and love for photography again, as I realised my perfection was getting in the way of something that would bring me so much joy.


Yummii Nguyen
Being a Musician, I have worked with MANY Photographers. The experience with Greg was among the best I've had. We were able to come up with some amazing and unique shots. His ability to capture various types of emotion really sets him apart. 

BEN BARBIC
Greg Goodman has had a huge influence on my work as a writer and entrepreneur. Greg's open, authentic, honest and beautifully crafted style of sharing through his writing has inspired me to do the same. He is so thoughtful and encouraging. I appreciate him as a business mentor and soul brother more than words can say.


Eve Sena
SPECIAL LIMITED OFFER
10 PEOPLE ONLY
Guaranteed Security using one of the most advanced encrypted systems on the market.
The information in this page is being processed and encrypted securely using industry-leading encryption and fraud prevention tools.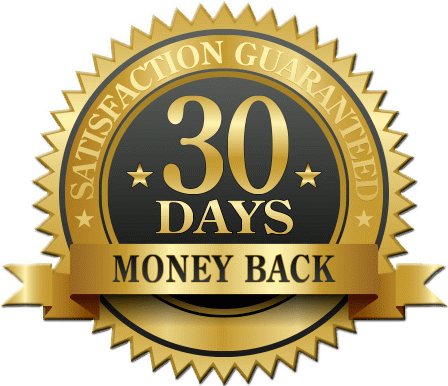 30-Days
Money Back
Guarantee
I'm so confident that you'll love "From Taking Photos to Making Memories" that I'm putting my money where my mouth is. 30 days is enough to dive into the first four modules. That's 66% of the entire course. If you're still not convinced at that point, just send me an email and I'll refund your investment. No questions asked.
What do I get out of this course?
You will learn how to bring friends, family, and loved ones along on your life's adventure - even if they can't be by your side. How? By sharing your photos and stories on social media, a website, or in a printed book.
How much time does the course take?
It depends on you! The lessons are roughly one hour per week. As for the creative exercises, they are designed to be a natural compliment to your life.
Do I need a fancy camera?
No. Whatever camera you have is the perfect camera. It's amazing what can be done with smartphone photos these days.
Do I need to be tech-savvy?
Not at all. You get to choose how far down the rabbit hole you go when it comes to editing, organizing, and creating a website or book.
What if I haven't traveled in a while?
That's ok - most of us haven't. This course teaches you how to reimagine your past adventures ... while catching the travel bug in your own backyard.
What if I'm a private person?
Sharing your journey online is not a requirement. This course will empower you to do whatever you want with your Photographic Storytelling.
Hi there, fellow travel lover.
Life feels dull lately, doesn't it?

You miss the thrill of
exploring someplace new.

The joy of photographing
little details and big attractions.

Even in the best of times, you wondered
how to share your adventures.

How to bring friends and family
 along
on trips they would never take.

Meanwhile, you have an untouched
treasure trove of photos and stories.

A unique view of our beautiful world
that needs to be shared.

A creative spark that can't be
extinguished simply by "being home."
I see you.


I get you.


I am you!

also ... this course is for you.

Course Highlights
Upgrade your photo skills with easy composition and editing tips.

Use whimsical wordplay to write captivating narratives.
Stand out in a busy, distracted social media crowd.
Finally do something with all your old photos and stories.
... plus .
..
Inspirational Community
Share your passion and get feedback from fellow Photographic Storytellers in our Facebook Group
.


Lifetime Access & Updates
Once you enroll, you'll get all future recordings, modules, downloads, and resources.
Feedback & Guidance
You are not alone. Let me use 20 years of experience to help you add pop and pizazz to everything you do.
Created with